Dr. Samyadev Datta, the director, is a nationally and internationally known double board certified pain specialist and anesthesiologist. He is also a Fellow of the Royal College of Anesthesiologists of England. His expertise is grounded with over 30 years of helping patients in pain from all walks of life. His post doctoral training includes positions in England and at Columbia Presbyterian Medical Center in New York. He completed his fellowship in pain management from Memorial Sloan-Kettering Cancer Center. He is one of the most qualified and highly trained pain management physicians in the tristate area.
He was on staff at Memorial Sloan-Kettering and Cornell Weill Medical College for many years where he refined his skills on treating complex cancer pain patients. He was actively involved in the fellowship training program.
It is a testament to Dr. Datta's skills that all his patients are referred via colleagues and they are willing to travel from other states to see him. It is truly a testament to his skill and compassion, that even after 25 years he continues to enjoy their confidence and continued support. They have always referred the most complicated cases.
These patients are often seeking non-surgical pain relief. He is available for an evaluation, a consultation, advanced treatment or a second opinion.
Over the years he has been named Top Anesthesiologist and Pain Management doctor by various organizations, every year by Castle Connelly, New Yorker and NJ Monthly since 2012. A respected expert in pain management, he offers seminars to other physicians on pain management and lectures extensively on pain treatments. He has published numerous articles including on neurolytic techniques for cancer pain management, chronic pain syndromes and ethical dilemmas in pain management. He has contributed chapters in multiple books. In 2015 "Practical management of complex cancer pain" from Oxford University press was named BMA Medical Book of the year 2015 as well as first prize in oncology category.
He is involved in research trials. Presently his is the only center involved in the MOTION trail in New Jersey. This is a long term trial on the efficacy of minimally invasive lumbar decompression. (MILD).
He is also highly skilled and experienced in managing patients with intrathecal pumps (morphine pumps). Presently they manage the largest number of pumps in New Jersey.
He is very passionate about treatment of complex regional pain syndrome and has been using new and innovative therapy in the treatment including ketamine infusion, of which they have done more than 8000 infusions in the last 12 years. Over the last 10 years he has had extensive experience in the use of low dose naltrexone. This is an opioid antagonist that provides pain relief especially for various neuropathic pain conditions. It has allowed us to wean many patients of opioids, contributing towards reducing the burden of opioids in society.
Doctor of Medicine (Anaesthesia)
Fellow of Royal College, Anesthesiology
Diplomate, American Board of Anesthesiology
American Board of Anesthesiology Certificate in Pain Management
Recertification in Pain Management ABA
American Board of Independent Medical Examiners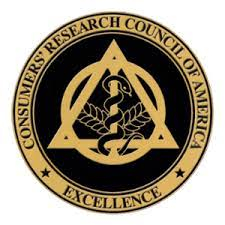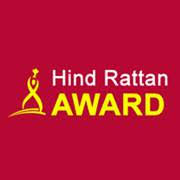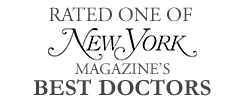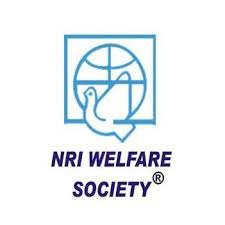 Consumer Research Council of America
America's Top Anesthesiologist: 2006/2009/2010/2011
Presidential Who's Who
Top Business and Professional Achievers: 2008
NRI Welfare Society of India
NRI Welfare Society of India
Mahatma Gandhi Samman, House of Lords, London, UK: 2012
American Board of Anesthesiology Certificate in Pain Management
Best Physician: 2012/2013
New Jersey Magazine
Top Doctor: 2013/2014/2015/2016/2017
New York Magazine
Top Doctor: 2013/2015/2016/2017/2018
Castle Connelly
Top Doctor: 2013/2014/2015/2016/2017/2018
Jersey Top Doctors for Cancer
Castle Connelly Top Doctor 5 years
Dr. Datta is well known national and internationally as a pain management physician, with multiple publications including chapters in pain management books
Greetings from the Center for Pain Management.
From all of us at the Center for Pain Management, thank you for your continued confidence. This year marks 15 years in our Hackensack offices, which would not have been possible without your support. Because of you, the Center for Pain Management has become the premier pain management practice in New Jersey and Dr. Datta has been recognized as Top Doctor in the tri-state area by Castle Connolly every year since 2012.
We are extremely proud of the environment we have built and are committed to our core values of compassion, experience and integrity. The Center for Pain Management is pleased to be a 100% physician referred practice, caring for a wide variety of patients with an array of pain conditions from neck/back pain to CRPS, and other complicated cases. With Dr. Datta's experience at Memorial Sloan Kettering Cancer Center, we are uniquely positioned to care for patients with cancer-related pain.
From decades of experience, we know that one size does not fit all. As such, we perform various pain management interventions including epidural steroid injections, median branch blocks, transforaminal epidural injections and more. We also perform radiofrequency ablation of various nerves, vertebral augmentation for compression fractures and for cancer patients with vertebral tumors, we've seen excellent results with radiofrequency ablation of tumors. Dr. Datta is skilled and comfortable with advanced procedures such as spinal cord stimulators and intrathecal pump placements, when appropriate. As of December 2020, we now manage the largest volume of patients with intrathecal pumps in the tri-state area
Over the last ten years, the Center for Pain Management has developed an in-house ketamine suite, dedicated to patients with CRPS. We have safely done over 8,000 infusions and continue to perfect our process. We have consistently been the leaders in minimally invasive surgery for spinal stenosis in the form of M.I.L.D (minimally invasive lumbar decompression) and Vertiflex (Indirect lumbar decompression)
Finally, staying true to our core values of compassion and integrity, we have been diligently fighting to reduce the opioid burden. Towards that goal, Dr. Datta has moved a large number of patients to Low Dose Naltrexone, an opioid antagonist, which has shown to be extremely effective against neuropathy, diabetic neuropathy, hereditary neuropathy, CRPS, fibromyalgia and more.
Again, we cannot thank you enough for your continued confidence. Your support allows us to innovate, refine our practices and serve more patients in need. We are committed to continuing to provide exceptional service and the highest standard of care to your patients.
For further information, please contact the Center for Pain Management at 201-488-7246.